Policy & Government Affairs Director
Brad Payne is the Family Policy Institute of Washington's (FPIW) Policy and Government Affairs Director. He began working for FPIW in December of 2021.
Born and raised in Kansas, Brad graduated with honors from Wichita State University in 1983 and went on to graduate magna cum laude from the University of Kansas in 1985. His work at FPIW focuses on lobbying efforts for Christian public policy, while also developing meaningful connections with state legislators and Christian organizational leaders across Washington.

Ordained as a pastor in 2020, Brad enjoys sharing the gospel and testifying to the transforming power of Jesus Christ. He has led several ministry efforts in the Olympia area, including ministering to the area's homeless population; serving as a board member at City Link Ministries; teaching at Set Free, an organization that ministers to recovering addicts; and providing pastoral care at Capital Medical Center.

Brad is determined to see Washington state change course for the better protecting individual rights, freedoms and Christian family values. He and his wife, Kelley, live in Olympia and have three children and three grandchildren.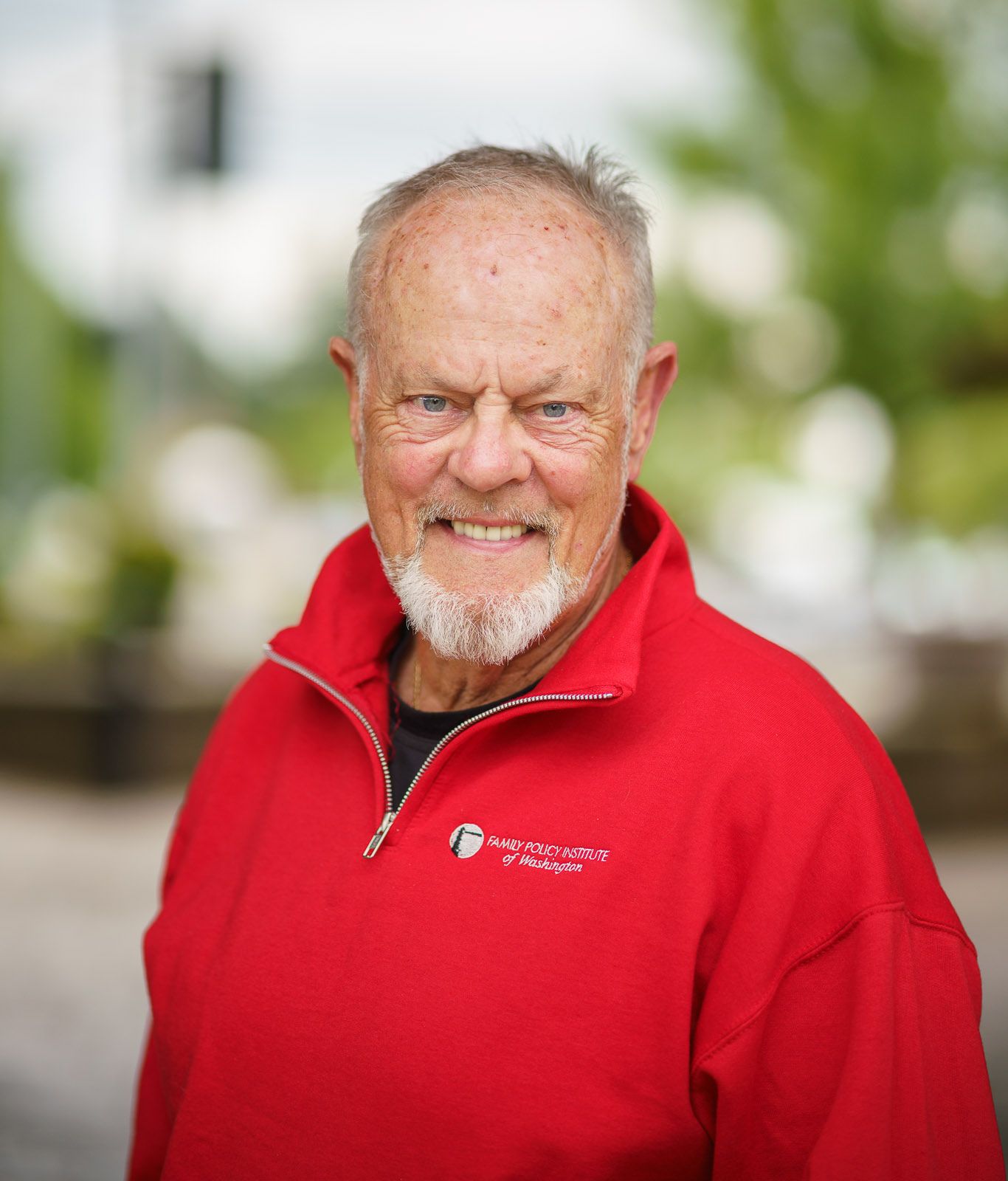 Director of Grassroots Outreach
Keith Adams is the Director of Grassroots Outreach at FPIW.
Keith was born in Chicago and at 13 years old moved to the Pacific Northwest. He attended Highline College, then went to Western Washington University, and finished at the University of Washington, majoring in Business Administration and Marketing. Keith worked in management roles with the Weyerhaeuser Co. for 40 years before moving on to work for the Billy Graham Evangelical Association (BGEA), his posting for several years before joining FPIW. While there, he worked with pastors and Christian leaders in Washington state, supporting Franklin Graham with Decision America Tours and leaning into God's calling on his life. The skills Keith developed over many years working with churches and pastors help nurture engagement by pastors, Christians, and businesses in promoting life, parental rights, marriage, religious freedom, and Christian-style social justice (helping the destitute).
Special Projects and Volunteer Coordinator
Judy Fenton is the Special Projects and Volunteer Coordinator for FPIW. She has passion to see people embrace God's plan for the family because it is a GOOD plan for everyone!
Judy has volunteered for FPIW since it was first founded, in 2007: calling churches, helping with signature gathering, etc. In 2020, her she came on staff part time with FPIW. She enjoys organizing behind-the-scenes, talking with people, and working with FPIW's database. Judy is currently serving as King County GOP State Committeewoman and Congressional District 7 GOP Executive Board spokeswoman. Judy felt called to work on family policy issues starting in 1995 in Hawaii as a military wife. Later, in Texas, she volunteered with the Free Market Foundation. Judy and family returned to Seattle in 2000. She is a third generation Seattleite. Judy is blessed to be mother of six and grandmother of six.  She homeschooled for many years. She was a military wife for 20 years in Augsburg, West Germany; Monterey, California; West Berlin during the Cold War; Ft. Meade, Maryland; Oahu, Hawaii and Fort Hood, Texas. She has been married for 42 years to Mark, retired Sergeant First Class, Army, and now a computer specialist. They attend Calvary Chapel West Seattle.
Director of Pastoral Relationships
Ken Ramey is the Director of Pastoral Relationships at FPIW. Hired by FPIW in 2022, Ken is a vital part of outreach to pastors and churches, praying with, encouraging, and undergirding their efforts to get involved in government.
Ken has served for more than 40 years in the positions of senior pastor, assistant pastor, and youth pastor. With the heart of an evangelist, Ken started EvangeCoach Ministries, equipping and coaching pastors and Christian leaders in personal evangelism.

In 2012, Ken joined the Billy Graham Evangelistic Association, connecting ministries to their efforts across the nation. He has taken part in numerous crusades and conferences, leading workshops and meetings on personal evangelism and evangelistic outreach.

Ken's work requires extensive travel, meeting with and discussing issues that impact Christians across the state.

Family is a huge part of Ken's life. Along with his wife and ministry partner, Melissa, they share a blended family of five children, 14 grandchildren, and 16 great-grandchildren.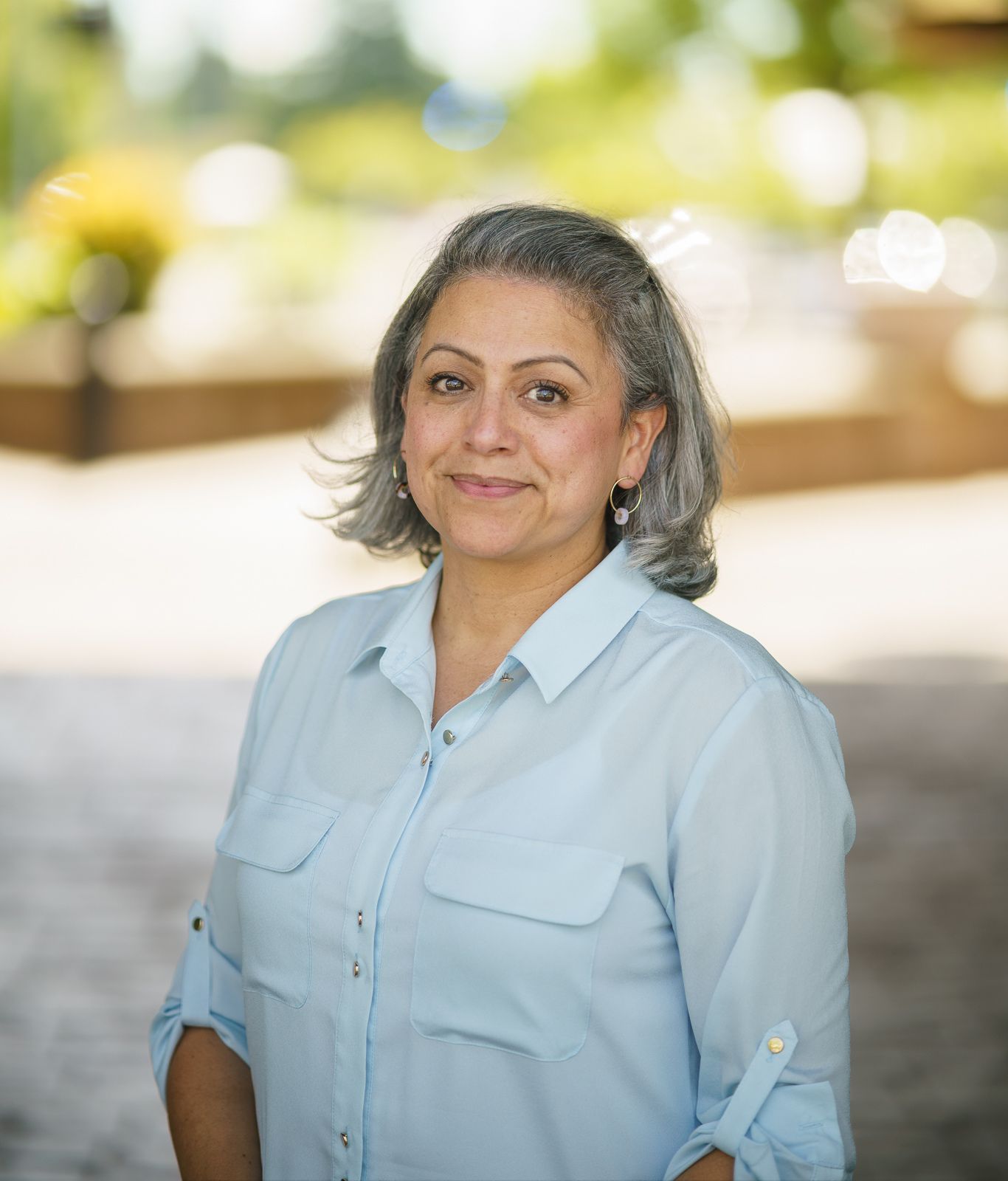 Rose is the Office manager for FPIW. She began as an administrative assistant in 2012 and after a three-year hiatus, she rejoined the FPIW Team mid-June 2022.
Rose considers herself as the one who holds the fort. so the FPIW Team can do what they do best, be a shining beacon in this beautiful state of Washington. She is most proud of being a mother of three and grandmother to four of the most smart, handsome, and funny as all get-out grandsons. She and her husband of 36 years are both pastor's kids and have lived their lives loving Jesus. They are grateful for the grace He has poured upon their lives together. When not al work, you can find Rose fighting a losing battle with the squirrels, bunnies and slugs munching on the goods in her garden or crocheting dinosaur and spider amigurumis for her grandsons.