This morning in the Washington State legislature, the House Health Care and Wellness Committee held a hearing on legislation (HB 2009) that would make it more difficult for parents to exempt their children from immunization requirements.
Currently, Washington State requires children to receive certain immunizations unless there are health reasons not to, the parents have a personal or philosophical objection to the immunizations, or they have a religious objection to immunizations.
 This bill would remove the "personal or philosophical objection" requirement.
For parents, this issue is very personal.
Rep. June Robinson, the prime sponsor of the bill, stated that she introduced the bill in response to the measles outbreak around the country. She says that a lot of diseases that were once eradicated are now coming back, largely due to the fact that kids are not receiving their immunization.
Ziggy Siegfried of Spokane questioned the seriousness of the outbreak. "Over the weekend I read that there were four cases of measles statewide. It is hard for me to be concerned about four cases of measles because when I was six years-old, back in the 60's, there were five cases of measles in my living room."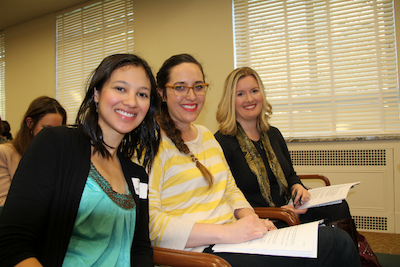 These mom's told the Senate that they should be the ones to decide what medical treatment their children receive.
Proponents of the legislation, including former Secretary of State Ralph Munro and several public health advocacy groups, noted that 4.6% of children in Washington have been exempted out of the vaccine requirement, which is higher than most states. Seventy percent of those who have opted out have cited "personal objection" as the reason for doing so.
They argued that low rates of vaccinations, including some schools in which 30-40% of students have not received all the required vaccinations, are causing communities to lose their community immunity and therefore are risking the reoccurrence of diseases previously eradicated.
Opponents of the legislation argued that it is the parents right to decline or consent to health care provided to their children. They cited legal immunity given to pharmaceuticals and the fact that the National Vaccine Injury Compensation Program has paid out more than $3 Billion in damages from immunizations as evidence that there are risks for vaccines. They argued that parents should be the ones to decide if the benefits outweigh the risks for their child.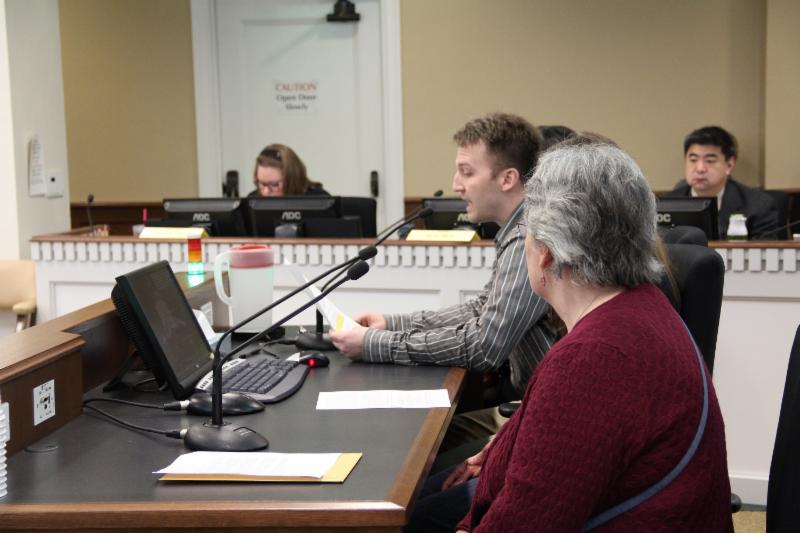 This dad showed up at 5:40 am so he could testify in defense of his parental rights.
Proponents claimed that the low immunization rate was often due to a lack of information. Several parent's told the committee that the reason they are concerned about vaccinations is not because they are uninformed but because they are very informed and have concluded that the risk to their children outweigh the benefits.
You can watch the entire public hearing on HB 2009 by clicking here. The hearing on the immunization bill begins at the 41:00 minute mark.
This House Health Care and Wellness Committee has until Friday to take action on this bill. The members of the committee are listed below. If the bill is supported by a majority of the committee it would then move to the full House for consideration before moving to the Senate.
Rep. Eileen Cody (Chair)  360-786-7978
Rep. Marcus Riccelli   360-786-7888
Rep. Joe Schmick   360-7844
Rep. Paul Harris   360-7867976
Rep. Michelle Caldier   360-786-7802
Rep. Judy Clibborn   360-786-7926
Rep. Richard DeBolt   360-786-7896
Rep. Laurie Jinkins   360-786-7930
Rep. Norm Johnson   360-786-7810
Rep. Jim Moeller   360-786-7872
Rep. June Robinson (Prime Sponsor)  360-786-7864
Rep. Jay Rodne   360-786-7852
Rep. Shelly Short   360-786-7908
Rep. Steve Tharinger   360-786-7904
Rep. Kevin Van De Wege   360-786-7916
You are encouraged to contact your representatives and share your thoughts on this bill through the legislative hotline at 1-800-562-6000.
You can also email them by clicking here.